We get rid of polluted air.
In Sistemas Gaitan we have 50 years of expertise in the field of room ventilation..
Our systems are made for equipment, production processes , and people. We extract hot and stale air from any type of business, from workshops to factories or offices. talleres a fábricas u oficinas.
For kitchens, see our specific section on hospitality industry.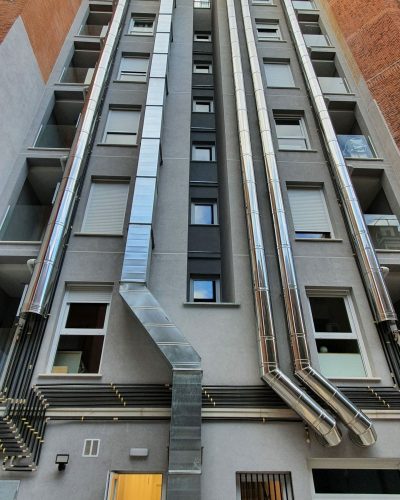 We offer complete ventilation services for buildings, which includes parking lots, commercial spaces and homes, complying with current regulations that require ventilation for this spaces.
We ventilate your factory, warehouse or industrial building of any kind: welding fumes, bad smells, gases... We adapt to all needs.
As in homes, offices require air renewal systems to ensure standard comfort levels for your staff.
Let us take care of everything