Pneumatic conveying solutions designed for your needs.
We transport solids or powders through a pipe by using the flow of air. We can transport products such as cardboard, paper, sawdust, wood chips, aluminum trimmings, plastic film, tobacco, etc. We carry out the complete installation, calculation, design, manufacture, assembly and after-sales service. We have 50 years of experience performing this works.
We install world-wide. Please contact us for a personalized study.
Designs and installations tailored to your needs
The material is collected in the area where it is produced and sent to the separation zone, where it is separated by cyclones or separators, and is sent to a compactor or baling press. The air used in conveying can be filtered, and dust can be transformed into briquettes for safe handling.
A fully automatic system can be designed and operated without interruption 24 hours a day, 365 days a year.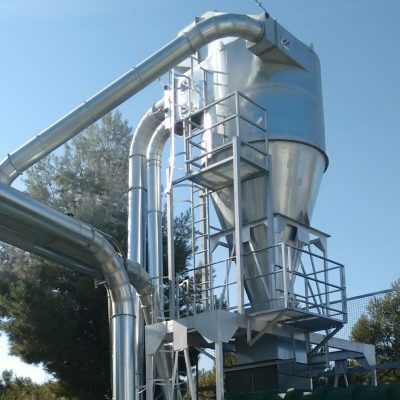 Cyclones are used for decanting pneumatically conveyed products with high efficiency and low cost of installation and maintenance.
It is recommended when an efficient separation and filtration system is desired, with the possibility of using the air used in pneumatic conveying for energy purposes.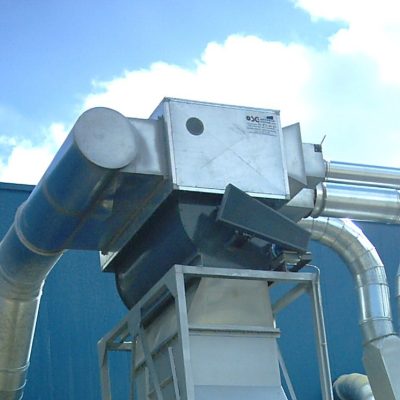 Cartridge or bag filters , with automatic cleaning by means of compressed air and venturi system.
By means of a fully automatic process, the filters are kept clean constantly and without user intervention. It can work without interruption all day long. For all flow rates.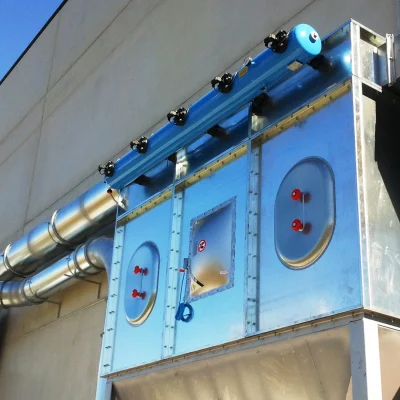 Our systems contemplate all the possibilities.
We will design a duct system taylor-made, we will offer you the solution that best suits the needs of your company . We will be installing a protected system for explosive atmospheres. Not all installations are the same, let our technical office study your case.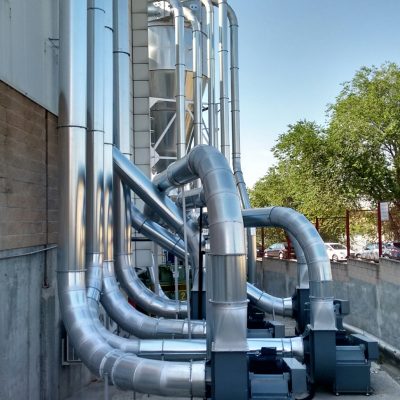 Ducts specially designed for pneumatic conveying. They are totally hermetic and withstand any pressure, positive or negative.
Made of galvanized carbon steel , stainless steel or painted carbon steel.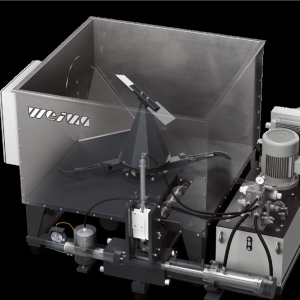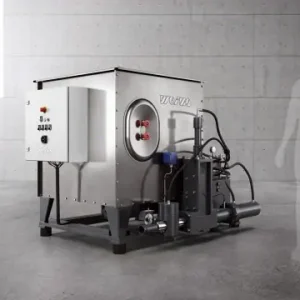 The dust captured by a filtration system can be converted into briquettes for easy and safe handling.
The system can be certified as ATEX, and have Vent Panels, Explosion Isolation Valves, Flame Arresters … etc. Our technical department will guide you.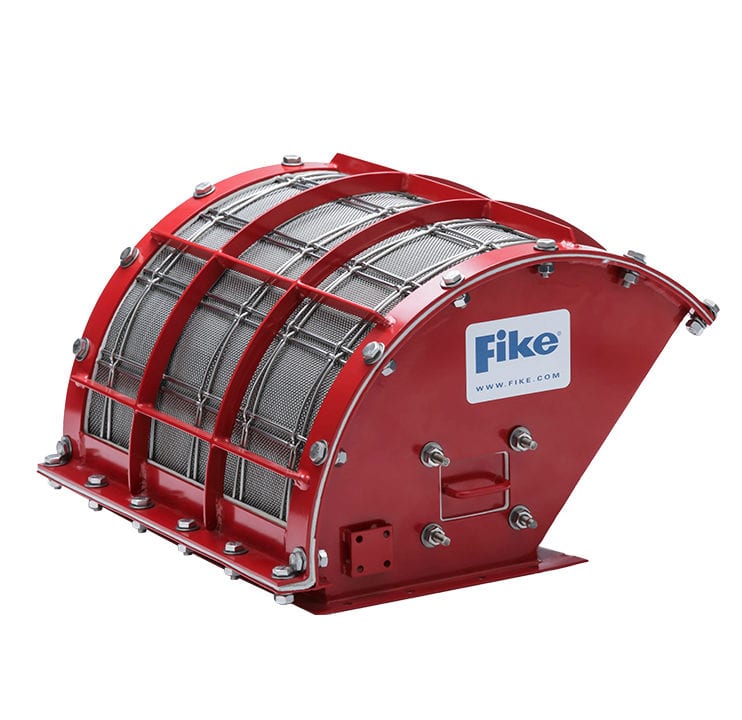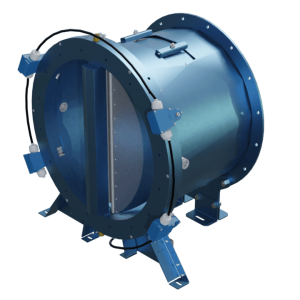 Let us take care of everything